Welcome All,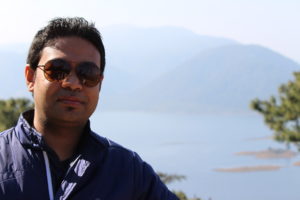 I am Sandipan Chakraborty, founder of this blog and I welcome you to the beautiful world of Finance!
About Me: I am a Chartered Accountant (CA) from the City of Joy; Kolkata and share my passion for Food, Football and Cricket (something common to most Bengalis). A Byomkesh & Feluda fan, reading & re-reading their adventures is my perfect example of an afternoon well spent.
You can always reach me at: ca.sandipan@gmail.com

About FinMint

Finmint is a blog which shares insights into the world of Finance, Business, Investment Planning, Blogging and Advertising.