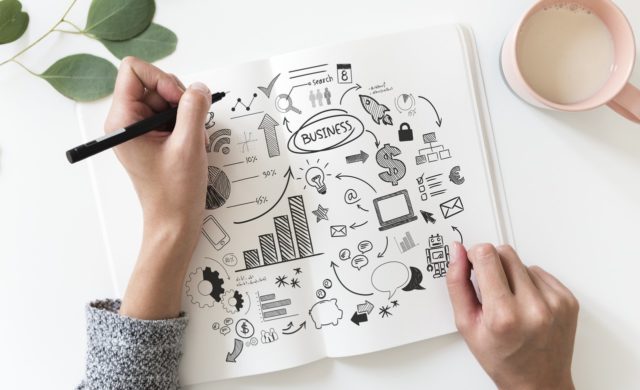 Small businesses form the backbone of global economy, they are the growth drivers that decide the fate of an economy. They offer employment to a large section of the population and offer a platform for many talented individuals to launch their corporate careers. Any country with a robust SME and MSME sector is able to ward off economic recession for a longer period.
Importance of Small Business Loans
As is the case with any business, small businesses face paucity of funds from time to time. Small businesses need constant flow of funds to not only sustain their daily operations but also ensure growth in the long run.
If you are a small business owner or a start-up entrepreneur, you could also relate to this fact. You have only a limited capital to fund your operations and need to seek finance from banks and non-banking financial corporations to fuel your growth aspirations through small business loans. In order to help small business owners like you, many financial institutions offer various types of funding options such as CC Limit, Working Capital Term Loan, OD Limit etc. from which you can select the one that best suits your purpose and then apply for the same.
But before you decide to apply for a small business loan, you have to consider many aspects related to the same. Because once you have availed a particular type of an SMEloan from a lender, you will have to live with it for a considerable duration and if you err in selecting the right option it could have catastrophic implications for your business.
Various Types of Small Business Loans
Once you have decided that you need to apply for a small business loan, you must understand there are various types of loans and financing options extended by financial institutions. You need to know what kind of funding you require and for what purpose. The list below will help you ascertain your requirements: –
Working Capital Term Loan: – This facility is offered by most financial institutions and would help you manage your daily expenditures while you are scaling up the volume of your business. As revenues take some time to be realized, these loans help you meet your expenses till you realise your account receivables.
Machinery Term Loan: – These loans are offered by financial institutions to facilitate the purchase of fixed assets such as machinery and equipment for upgradation of business operations. Through these loans, you can purchase the machinery and repay in monthly instalments. There is no need to block a massive chunk of your working capital in a fixed asset.
The line of Credit/CC Limit: –This facility is also available from many lenders, wherein you are provided with a line of credit of a fixed amount, from which you can withdraw money as per your requirements. You need to pay only the interest on the amount utilised and can repay the principal as per your convenience or towards the end of the tenor.
Overdraft Limit: – This is a short-term loan which ensures that any cheques issued by you for your business purpose are honoured even if there is insufficient balance in your account. This way your reputation in the market stays intact and you can conduct business smoothly. As soon as there is sufficient balance in the account, the overdraft limit is adjusted.
Professional Loans: – These loans are meant for professionals such as Doctor, CA, and Lawyers etc. who need money to expand and establish their practice.
How to Select the Right Small Business Loan?
Selecting the right type of small business loan is essential to ensure that you are able to realise all the goals which you had in mind while applying for the said loan. For this, you need to consider a lot of facts and only then proceed ahead with your application.
Here is a guide to help you select the perfect source of finance for your business requirements: –
Identify the purpose of the Loan
Before even starting the loan application process, you must understand what is the purpose for which you need the small business loan. Most financial institutions offer a variety of funding options and each funding option is suitable for a particular use only. So, you need to be specific about the usage of the money that are going to borrow and make sure that you use the money for the said purpose only.
Identify the amount you need
Once you have identified the purpose of the loan, now you must analyse the amount you need. You need to remember that the loan you are taking carries an interest liability, so you should only borrow so much as you really need for your business. Borrowed money is not for squandering. You need to sit down with your finance team and derive an estimate of your requirements.
Identify the duration for which you need the loan
Once you have decided the amount you need, you must now analyse the duration for which you need the loan. As a loan is a borrowed source of funding, you are paying interest on it. So, take the loan for only the duration that you need – the earlier you repay the loan, the less would be the interest outflow. If you unnecessarily stretch the duration of the loan just to lower the EMI burden, remember you will end up paying much more. You must try to repay the loan as soon as possible.
Identify the Interest Rates you can afford
You need to remember that interest outflows will be forming a big part of your monthly outlays. So, you need to define the maximum extent of interest that you can afford to pay based on your projected cashflows and the interest rate being offered by the financial institution. Being greedy and going for a higher loan amount without planning for the interest outflows can have serious repercussions for your business. So, only accept that offer which carries a periodic interest outlay that you can honour comfortably; do not burden your finances unnecessarily. Also, negotiate hard with the lender to get the best interest rates.
You need to also consider the various charges and penalties that are included in the loan agreement. So before signing the loan agreement carefully look at these aspects. Many lenders have built-in stringent clauses and impose hefty penalties and additional charges if you fail to honour any deadline. This can translate into a significant economic burden for your company, so pay close attention to it and negotiate for relaxation of terms and conditions.
Various small business loan types have different processing times, so you need to analyse the urgency of the requirement and work closely with the financial institutions to speed up the process accordingly.
Keep pressing your financial institution to process the application quickly, obtain the list of documents necessary and keep them ready beforehand so that you can provide these documents as soon as they are asked for and if needed, visit the financers every other day to ask them to hasten the process. Note that each day of delay in the processing of the loan application by the financing company translatess into a loss of market opportunity for you.
If chosen judiciously and carefully, an SME Loan can help you realise your dream of taking your business to greater heights. So, exercise due diligence and choose wisely.
Author Bio : 
Rahul Setia works at 
Ziploan.in
, RBI registered NBFC as AVP Digital Marketing. Rahul enjoys creating innovative marketing strategies and is an expert at website data analysis. He is passionate about blogging and frequently shares his extensive knowledge through guest posts on different portals. Rahul has done his bachelors in Information Technology from Gurgaon.