Welcome All,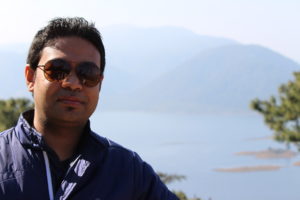 I am Sandipan Chakraborty, founder of this blog and I welcome you to the beautiful world of Finance!
About Me: I am a Chartered Accountant (CA) from the City of Joy; Kolkata and share my passion for Food, Football and Cricket (something common to most Bengalis). A Byomkesh & Feluda fan, reading & re-reading their adventures is my perfect example of an afternoon well spent.
You can always reach me at: ca.sandipan@gmail.com

About FinMint

Finmint is a blog sharing insights into the world of Finance, Small Business, Investment Planning, Revenue Model Analysis and Advertising.
Finmint helps you make more money, understand the financial markets better, take more informed investing decisions, improve your personal finances, understand startup revenue models, find new business ideas to explore or take your existing small business on a growth path.
Explore what Finmint has to offer
Revenue Model Analysis: 
Understand Financial Markets:
⇒ What is a Stock Market Index?
⇒ How does a cut in Repo Rates Impact the Stock Markets?
Take Informed Investing Decisions:
⇒ How to Invest in Equities – Beginner's Guide
⇒ What Makes Stock Prices to Move Up or Down?
⇒ How to use P/E Ratio to take Investment Decisions?
Make More Money / Explore Business Ideas: 
⇒ Small Business Ideas in India
Personal Finance: 
⇒ Personal Finance & Investment Tips
⇒ How regular Fund Switch helps to Maximise ULIP returns?
Helping your Small Business Grow:
⇒ Are you Afraid of Speaking to your Customers?
⇒ How Valuable are your Contacts?