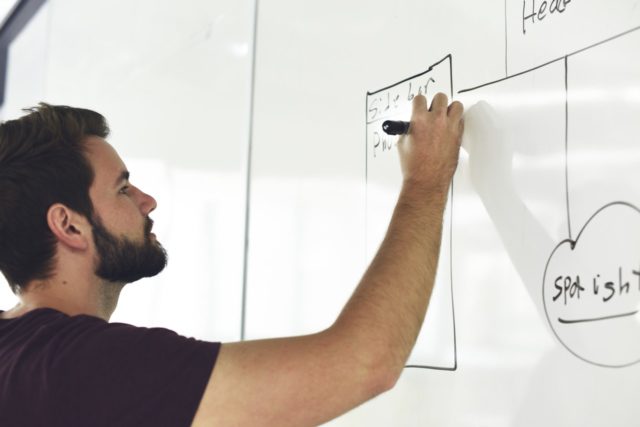 This post features a list of the top startup ideas in India that can help you achieve your dream of becoming a successful entrepreneur.
Video Content For Brands:
A Startup that helps brands create engaging video content for their YouTube & Social Media marketing strategies.
2. Paper Recycling:
A startup that explores the latest advances in the paper recycling space.
3. Intra-city Logistics:
A startup that utilizes technology provides a transparent and efficient solution in the intracity logistics space. You could develop a user friendly platform that enables real time tracking of cargo and offer a transparent pricing structure. Your customers could be both individuals shifting homes or businesses.
4. Market Research:
A startup that provides data driven highly accurate market research services for brands.
5. Eco-friendly Toys:
A startup that manufactures Eco-friendly and non-toxic toys which are safe for kids as well as for the environment.
6. Jute Products:
A startup that focuses on development of Jute Products as an environment friendly alternative to plastics.
7. Smartphone Repairs:
Smartphone users in India have grown exponentially in the past few years (and this number is expected to grow more in the near future). And, with so many smartphones in use, there is bound to the need for paid repairs.
You could set up a company in the smartphone repairing space that promises guaranteed problem resolution, genuine parts, doorstep pickup and drop at a price cheaper than the so-called authorised service centers.
8. Used Smartphone Marketplace:
There is a huge marketplace in India (mostly unorganised) for buying and selling of used smartphones. Your startup could buy used smartphones from users, repair/refurbish them and sell them back.
9. Drivers on Demand:
A startup that supplies skilled drivers on demand at competitive rates.
10. Water ATM:
A startup that installs and operates water ATMs at various city points.
11. Healthy Cooking Oils:
Not many of us realise that the cooking oils we trust and use could be unhealthy. Your startup could introduce a brand of pure cooking oils that makes cooking both healthy and tasty.
12. Makeover Solutions:
Every wants to look good these days. Your startup could capitalise on this craze by establishing a brand that specialises in complete makeover solutions.
13. Land Acquisition: 
For businesses acquiring land for commercial use could involve several hassles which include negotiations with land owners and government authorities, valuation, environment clearance, etc.
Your startup could specialize in helping businesses acquire land for commercial use.
14. Customer Feedback Management:
Customers feedback helps businesses improve their products or services. However for businesses with a large clientele; feedback analysis could be a challenging task. Your startup could work with corporates to collect, analyse and filter feedback data from their customers to help them improve their products and processes.
15. Digitization Solutions:
Your startup could help businesses' reduce paperwork by digitizing their business processes.
16. Fraud Prevention: 
Your startup could provide businesses, technology driven solutions to help them detect and prevent internal fraud and misappropriations.
17. Part-time Job Discovery:
Your startup could specialize in helping people discover part-time work opportunities.  
18. Electronic Waste Management:
Indian families are generating more e-waste than ever before and this trend is likely to continue in the near future. Recycling of e-waste can be a profitable business idea.
19. Educational Gaming:
Gaming is fun, but, when gaming can combine with learning it can open up a lot of possibilities. Your gaming startups could develop games solutions than combines game-play with learning.
Hope you liked our presentation on the top startup ideas in India which you can profitably explore to give wings to your entrepreneurial dreams.
All the very best.