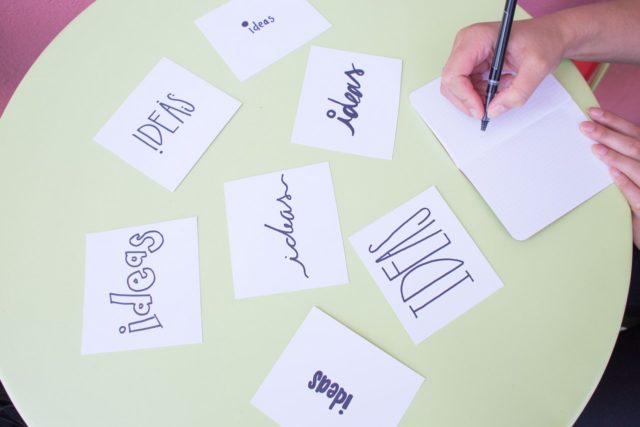 In this post we feature a list of Money Making Ideas to help you make money while working part-time.
1. Start a niche blog on WordPress.
2. Teach someone a skill like painting, swimming etc.
3. Invest in shares of growth companies.
4. Become an Affiliate Marketer.
5. Start your own YouTube channel.
6. Write an ebook and sell on the Amazon Kindle Self Publishing platform.
7. Buy and sell Antiques.
8. Advice people on buying the right financial products like Insurance and Mutual Funds based on their needs/goals.
9. Set up a 'made to order' bakery.
10. Help businesses find customers and earn a commission.
11. Manage social media profiles for small businesses.
12. Create marketing content for brands.
13. Translate a book in another language.
14. Make organic diyas and candles at home.
15. Design garments.
16. Design Jewellery.
17. Become a fitness trainer.
18. Write stories or articles for magazines.
19. Organise weekend cooking classes.
20. File tax returns for individuals and small businesses.
21. Become an event photographer.
22. Rent out your home on Airbnb.
23. Create a popular social media account/community and make money by recommending products/services to your following on behalf of brands.
24. Earn rewards from software companies for detecting bugs in their softwares.
25. Sell something on Flipkart/Amazon or create your own e-commerce store using Shopify.
26. Design websites/apps for small businesses.
27. Organise yoga or meditation classes.
28. Start a hobby club. Make money through membership or participation fees.
29. Repair smartphones/laptops.
30. Provide career counselling services to students.
31. Accompany elderly on medical trips (medical attendant services).
32. Organise weekend tours.
33. Become a real estate consultant.
34. Provide wedding planning services.
35. Start a flower delivery business.
36. Mentor startups for a fee.
37. Become a ghostwriter.
38. Make chocolates at home.
39. Provide match making services.
40. Set up a small scale organic farm or a plant nursery.
41. Become a marketing consultant.
42. Buy and sell rare books.
43. Deal in artworks.
44. Set up a water ATM.
45. Provide language classes.
46. Set up a small scale soft toy manufacturing unit.
47. Become a sports trainer.
48. Become a job/placement consultant and work with select companies that hire in numbers on a regular basis.
49. Start a creche at home to provide child care services.
50. Become an part-time online tutor.
51. Conduct Microsoft Excel classes.
52. Organise weekend tours.
53. Sell a skill on TapChief.
Over to you..
Have your own part-time money making ideas to share? You the comment form below and we would be happy to hear from you.