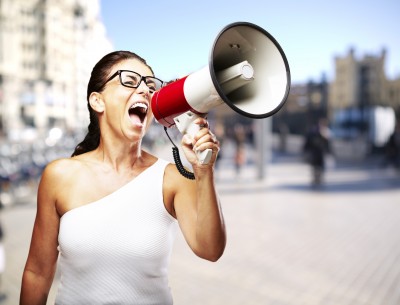 In today's world of cut-throat competition, a business blog could be instrumental in helping you stay ahead of the pack.
More and more businesses these days are augmenting their presence online with a business blog. Blogs are helping businesses build brand awareness and create more sales.
In this article we will try to identify certain business blogging tips to help you better manage and get the most out of your business blog.

1. Create content that your targeted audience can't do without

Turn your blog into a 'must go to' resource base for your targeted audience and they'll love you for that.

2. Keep your blog updated on a regular basis
To capture the attention of your intended audience, it is important that you keep your blog updated on a regular basis. A business blog which is left neglected could be sending out all the wrong signals about your organisation.
3. Do not compromise on content quality
Quality content involves and engages your audience and induces them to spend more time on your blog – factors that can also positively impact your search engine optimization efforts.
4. Align your blog to your existing social media efforts
Link all your existing social media profiles to your blog. Also share updates on your blog posts with your social media audience. Sharing buttons incorporated into your blog posts allow your visitors to share your content on the social web.
5. Encourage your employees to blog
By encouraging your employees to blog you breed innovation and creative thinking. Posts by your employees help to keep your blog fresh and updated.
6. No external advertisements please!
While the prospect of earning a few extra bucks by running third-party advertisements could by alluring, you need to understand that the very purpose of creating a business blog is to promote your business and not someone else's.
I have seen quite a few business blogs running Adsense ads. Given the fact that Adsense ads are keyword targeted, some of these blogs were actually running their direct competitor's ads!
Popular blogs attract a lot of comment spam. By moderating comments you can keep spammers at bay. However there is another more important reason for doing so.
Individuals

with vested interest could be maligning your organisation by posting inappropriate (and untrue) stories within your comment section. A reader who stumbles across such comments could actually form a negative opinion in his/her mind about your organisation. It is therefore important that you moderate comments to protect your blog against any such abuse.
8. Do not over awe your audience with self promotions
While your blog serves the purpose of promoting your business, you should refrain from overdoing the promotion. Focus on creating great content (related to your business) that informs and educates the audience and potentially some of them will show interest in your business and convert.
Tip: Use your blog's sidebar to good effect to promote your business and/or its product and services.
According to SocialMediaExaminer, "If companies will simply turn themselves into great listeners, and truly hear the questions they're getting from their customer base, their blogging ideas will never cease and there is also a great chance that their overall blog traffic and loyalty will explode."

By responding promptly to your audience's queries you not only increase engagement and but also create a lasting relationship with them.

10. Don't be text heavy

Don't be text heavy. Mix it all up. Videos, Podcasts, Infographics all help to keep your audience enthralled and yearning for more.

Got more business blogging tips to share? Use the comment form below.