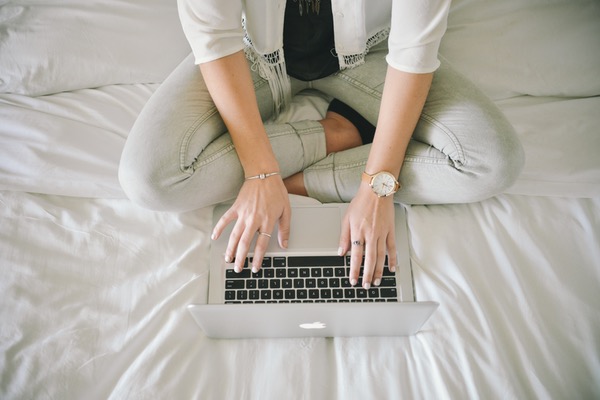 You want to make money online…
You have tried your hands at those 'get paid to click' websites until you realised that it would take an eternity for you to reach that minimum payout figure. 
You have also tried your luck with those 'survey websites' only to be turned down 'ineligible' each (and every) time you tried to take one of their surveys. 

You had almost written off the notion of making money on the Internet as a myth when you stumbled upon this. And, it's a good thing that you did for in this post I will take you through the different ways in which you can make some genuine money online. 

And, its not just passive money that I talking about here. Some of these sources has the potential of turning into a high paying full time business for you provided you are prepared to put in the right kind of effort into it. 

Here are the different ways in which you can make money online. 

1. Stock Market Investing. 
Investing in the stock markets is one of the best ways of making money online. That being said, investing in the stock markets is not easy and you need to ensure that you have a good understanding of markets and are aware of the basics of value investing before you begin. 

You can start by reading quality books and referring to online resources on investing and stock picking. This will help you expand your knowledge of the stock markets.  

To start investing in shares online, you need to open a Demat and a Trading Account with a broker. A trading account is one through which you will place buy and sell orders for shares. The shares you own will be stored electronically in your Demat Account. 

Remember that one should always enter the markets with the perspective of a long-term value investor. The key is to start small and then scale up as you learn more from your experience. 

Refer to my Beginner's Guide To Investing in Equities

2. Blogging. 

Creating a blog is one of the most efficient ways of making money online. To start a blog you need to decide upon the range of topics you will be blogging about (Niche), acquire a domain name and a hosting account for your blog, install wordpress and you are good to go. 

Remember, that blogs that are focused on a particular Niche have a more dedicated readership and tend to perform better in search engines (from where as you would gradually realise, most of your visitors would come.)

While all this may seem difficult, trust me it isn't and you will find a great many resources online that will help you setup a wordpress blog online. 

Now, if you are wondering what a domain name and hosting means, I can attempt to explain them to you in simple words.  

Domain is the address of your blog – used to access your blog. From example, the domain name of this blog is FinMint.com

On the other hand, hosting consists of storing your blog's content on a web server from where it can be accessed over the internet by your visitors. 

Once you have acquired a domain name and hosting account for your blog and have setup wordpress, you will find that posting to your blog is as simple as writing on a text editor (like MS word) and then hitting the publish button. 

You will need to post to your blog on a regular basis to draw visitors. The quality of your content and the value it provides to your readers matters a lot.

Once your readership grows, you can start making money from your blog by displaying advertisements in partnership with a program like Google Adsense or through affiliate marketing. We will discuss the concept of affiliate marketing in some detail later on in this post. 

For more details you can refer to my guide: How to Make Money Blogging – A Blueprint 

3. YouTube Channel. 
If you are good with creating videos or have an idea that you can turn into a YouTube channel, you will find that you can make some good money out of it. 

Popular YouTubers make a lot of money by monetizing their videos with Google Adsense.

As per the present guidelines, a channel needs a minimum of 10,000 views to be eligible for the monetisation program.  Once your channel reaches this minimum threshold, you are eligible to apply for an Google Adsense account. Once your account is approved, Google will start displaying advertisements within your videos and the revenues that these advertisements generate will be shared with you. 

Google will place within your videos, a mix of CPM (Cost per Mile i.e 1000 views) and CPC (Cost per Click) advertisements. With CPC Advertisements, you make money only when someone clicks on them. CPM ads on the other hand generate revenue even when someone views them .  

Overall, how much you earn will directly depend upon the number of views your videos generate. While, the number of views on videos hosted by Popular Channels can be quite phenomenal, its important to remember that you cannot hope to achieve those kind of numbers when you are just beginning. 

The key is to enthrall your audience and you will find your popularity and subscribers grow with every video that you post. Also, its important to remember that each YouTube channel that you create should be focused on one particular content theme (Niche). This is key to growing your audience. 

Here is a list of YouTube Channel Ideas to help you get started. 

4. Affiliate Marketing. 

Affiliate Marketing is a form of referral marketing wherein you earn a commission for every purchase someone makes based on your recommendation of the affiliate's (aka merchant) products or services. 

The concept of Affiliate Marketing is simple. You recommend a product or service to someone who is likely to find it useful. The person you recommended the product/service to makes a purchase based on your recommendation (or completes any other target action like provide their contact details). You get paid a commission on the basis of such an action. 

Affiliate marketers generally sign up with affiliate programs – either directly through the company whose products or services they want to promote, or using an affiliate network such as vCommission. They then promote the products that they think will sell well, and they get paid based on their results. 

 For the inquisitive you, here is the link to the Affiliate Program run by Flipkart: https://affiliate.flipkart.com 

The most common way of promoting an affiliate's products or services is through a blog or website. An Affiliate Marketer would build a niche audience by sharing useful and relevant 'content' on his/her blog or website. It is to this audience that the marketer would recommend (via a link) products or services that he thinks is relevant to them. When someone finds the recommendation useful, follows the link and makes a purchase/completes the target action, the affiliate marketer earns a commission. 

 In a similar manner, Affiliate Marketers use Social Media to promote the Affiliate's products and services. So if you have a popular Facebook page or a large Twitter following, you can use that following to promote your affiliate's products or services.   

5. Freelancing. 
A freelancer is a self-employed person with a specific skill who makes money by selling that skill to one or more organisations without entering into an employee-employer relationship with any one of them. 

Freelancers work in a wide variety of domains. For example, they could be managing their client's social media profiles or designing the next advertisement campaign for their clients. 

Freelancers work on their own terms and generally from the comfort of their homes. Organisations prefer to work with freelancers because it is far more cheaper than hiring a full time employee. 

Freelancers work both on short-term projects (like designing a website) for their clients or enter into long term contracts with them (like maintaining client's books of accounts).

So if you believe you have the necessary skill-sets for being a freelancer, you can start looking for clients within your existing network. In case you do not have such a network, a great starting point could be signing up for platforms like Freelancer.in that attempt to bring freelancers and organisations that need their help – together. 

6. Content Writing. 

Content happens to be at the forefront of marketing these days and as a result of which, there is a good demand for quality content writers on the internet. If you happen to be a skilled writer, you can make some good money by creating content for various organisations/agencies online. 

A good place to start your content writing career online would be to register on portals like Contentmart that connect writers like you with organisations/bloggers in need of quality content. 

Again, as an online content writer you work on your own terms and from the comfort of your home. There is no one interfere with your work as long as you meet the deadlines. You get paid on a project to project basis; though often organisations would like to enter into long term contracts with you provided you are able to impress them with your work. 

7. Teaching Online. 

The concept of online education is catching up fast among both students and their parents alike and if you are a skilled teacher, you can make money by teaching students online. 

There are a lot of platforms like Vedantu, where you can sign up as a teacher and start teaching online. The lessons are delivered through live videos (or through other modes) and you can work from the comfort of your home. 
8. Selling on Amazon. 

You can make money by selling goods online by setting up an e-store with Amazon. 

By selling on Amazon, you have the opportunity to leverage Amazon's large customer base to help grow your business. The great thing about this is the fact that there are no charges for setting up the e-store on Amazon. You only pay a commission when you make a sale. 

Moreover Amazon will take care of shipping and delivery through their dedicated logistics network giving you the freedom to concentrate on your business without having to worry about shipment and logistics. 

The key with this business model is to list products that you can acquire cheap locally and then sell them at a premium online. You can also supplement your existing business by listing your products online. 

You can get started by visiting: https://services.amazon.in/services/sell-on-amazon/benefits.html

9. Making Money through Websites. 
Apart from the avenues listed above, you can make money online by setting up your own website. Apart from Domain and Hosting you will have to invest money in website development, digital marketing (online advertising), search engine optimization (site optimisation to help it perform well in search engines like google) among others. 
The type of your website as well as the revenues it generates will depend upon the business model you follow. 

A. eCommerce Model. 

The eCommerce Model consists of selling goods online. It helps when you are just starting to setup a Niche eCommerce Store that specializes in selling one particular 'type'of goods. An example of this could be an eStore that sells soft toys online. 

Logistics comprising of packaging, shipping, delivery and returns are going to be the key aspects that you need to pay a special attention to. 

B. Paid Subscription Model. 

The paid subscription Model consists of dealing mainly in an information product. 

An example of this would be a website that provides stock recommendation. While some of the content on the website would be available for free, the detailed research reports would only be available on payment of a subscription fee. The subscription fee being the main source of revenue for the website. 

You can make money by creating a similar website that works on the paid subscription model. Your information product could be anything from 'test lessons' to 'videos on mastering a skill (for example learning to play the guitar)'. Include some free content that will draw potential subscribers and create a demand for your 'paid content'. 


Thank you for reading through this not so short presentation where I discussed the various ways in which money can be made online. Remember the key to success in any venture be it online or offline, lies in having a lot of self belief, the passion to perform as well as an eye for innovation.